Hyannis
---
FTC Disclosure: If you make a purchase via a link on this site, I may receive a small commission on the transaction - at no added cost to you. Thank you!


---
Visiting Hyannis Massachusetts

About the Village, Beaches, Attractions, & More 
Updated: January 21, 2022

Is Hyannis MA the best choice for your Cape Cod vacation home base?
The answer might be "Yes!" - if you're looking for an active, family-oriented, has-it-all, place to stay on the Cape! 

About Hyannis MA
It's often said that Hyannis is like a small city. In some ways, that's true. 
All the conveniences you'd expect to find in a city are here:
airport, bus and train terminal, ferry ports
a hospital and walk-in medical centers
shopping malls and name-brand stores

national-chain hotels, restaurants and fast-food joints

grocery stores, pharmacies, gas stations, etc., etc. etc.

There are those who say that all those typically urban conveniences make Hyannis "too commercialized". I respectfully disagree!
Stroll along Main Street. Have lunch at a waterfront restaurant overlooking the Harbor. Stretch out on a scenic beach. 
You'll be into the "New England seaside town" vibe in no time!
Hyannis Inner Harbor
Getting to Hyannis

Hyannis is in the Mid-Cape region, one of 7 villages in the town of Barnstable.
It's bordered by: Nantucket Sound to the south, Barnstable Village to the north, Centerville to the west, and the town of Yarmouth to the east.

Hyannis is one of the easiest places to get to on the Cape. Here's how:

Driving - Two routes come over the Cape Cod Canal and onto the Cape: MA-25 south to the Bourne Bridge, and MA-3 south to the Sagamore Bridge. Once you're over the bridge, it's approximately 20 miles to Hyannis on Rt. 6 (a/k/a "the Mid-Cape Highway").
Flying - Direct, non-stop flights come into Cape Cod Gateway Airport in Hyannis (a/k/a Barnstable Municipal Airport) from Boston all year round and from the New York City area on a limited season. Connecting flights can get you here from anywhere in the world any time of year.

Buses - Several companies offer daily, scheduled bus service to Hyannis, year round, from Boston, Providence RI and other locations in the northeast.

Trains - Cape Flyer trains run between Boston and Hyannis on a limited weekend schedule during the summer months only.  

Ferries - There are multiple, daily ferry crossings between Hyannis and the islands of Nantucket year round and Martha's Vineyard seasonally.

Getting Around Hyannis

Once you're here, it's easy to get around the village, too!
On Foot - Main Street is walkable from one end to the other. (It's stroller-friendly, too!) And it's just a short walk from Main Street, through the Village Green, to the Harbor.

Trolley - Hop on the (seasonal) Hyannis Area Trolley and ride around the village, along Main Street, to the beach and waterfront attractions - for just $1 a ride.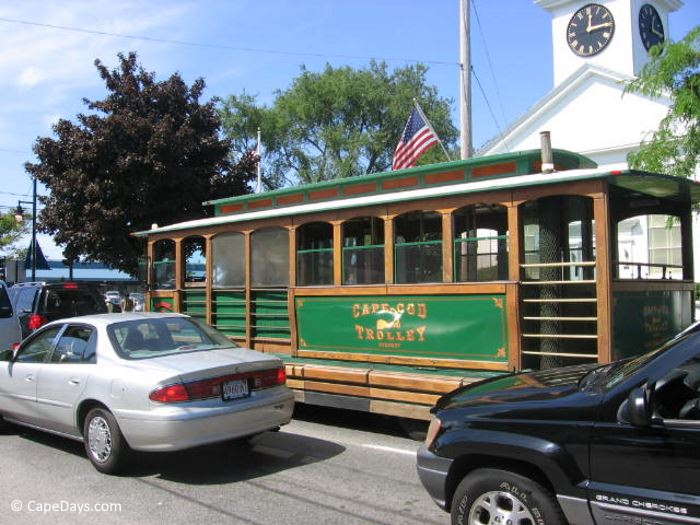 Local Bus - Want to go farther afield? Cape Cod Regional Transit Authority buses will take you from Hyannis to pretty much anywhere you'd like to go on the Cape.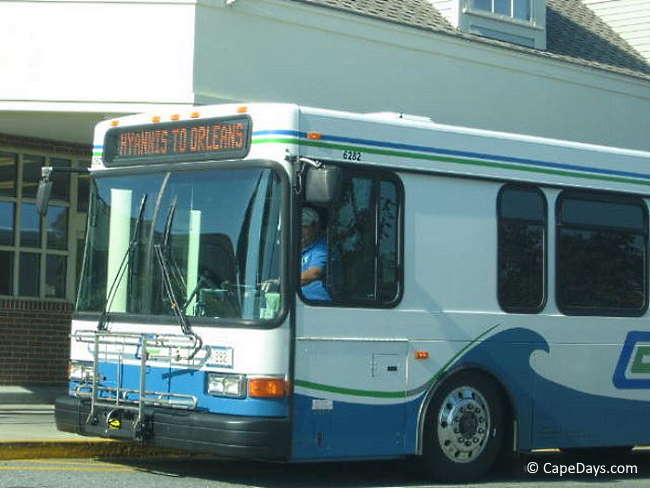 Now that you know your way around, let's get to the fun stuff!

Hyannis MA Beaches

The crown jewel of the Hyannis beaches (in my humble opinion) is Kalmus Beach!

On a long, wide swath of dunes and sand, Kalmus has two sides. One that's a perfect spot for little ones to splash around in warm, calm water. The other that faces out onto the open waters of Nantucket Sound. And in between the two sides, there's a snack bar that serves up yummy fare in season!

Of course, that's not the only beach in Hyannis. Click over to my Hyannis Beaches page for more.

Activities & Attractions
As is true for everywhere on Cape Cod, there's more going on in Hyannis during the summer months than any other time of year.
That said, Hyannis is a "year round" destination. So you'll find some excellent off-season activities and attractions here, too!
Main Street

All along Main Street you'll find lots of shops and boutiques to explore for Cape Cod momentos ...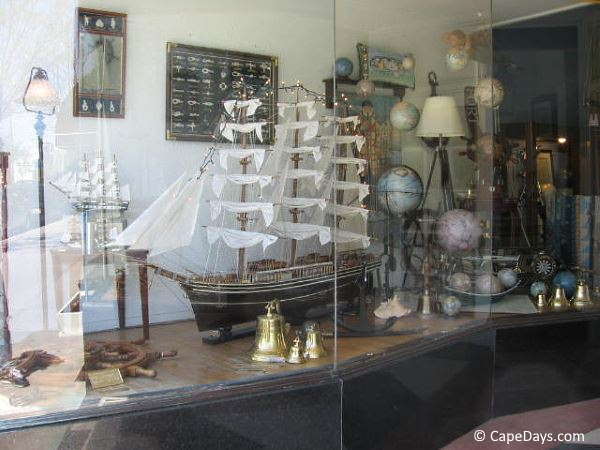 Plenty of places to grab a bite to eat ...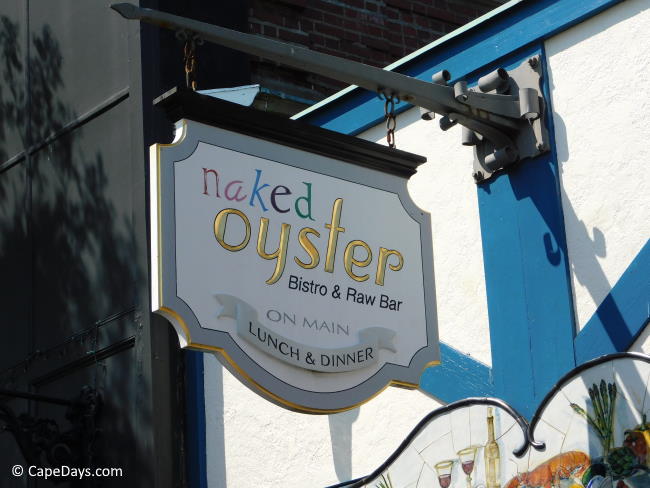 And fascinating museums like the John F. Kennedy Hyannis Museum where you can learn all about our Late President Kennedy and his family's life in Hyannisport.

During the summer months, Main Street is also the place to be for live music, movies under the stars, street performers, farmers markets, arts and crafts fairs, seasonal festivals, and special events.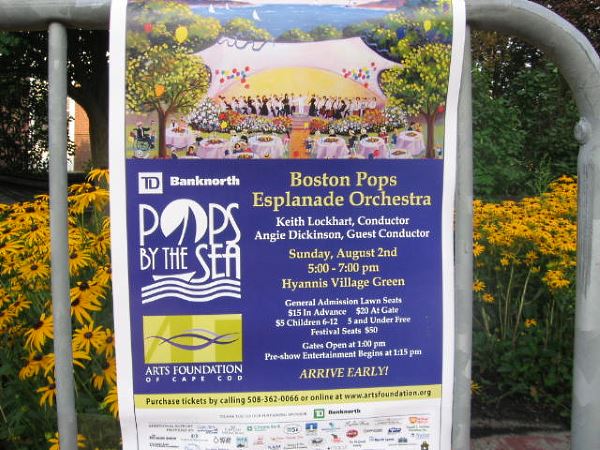 Hyannis Harbor & Waterfront
As you walk along Main Street, not too far from the John F. Kennedy Museum you'll notice a brick pathway winding down through the Town Green. This is the "Walkway to the Sea", leading to Hyannis Harbor.

Following the red-brick pathway walkway, you'll pass the stately old Town Hall building. Then you'll come to Aselton Park and the inner harbor.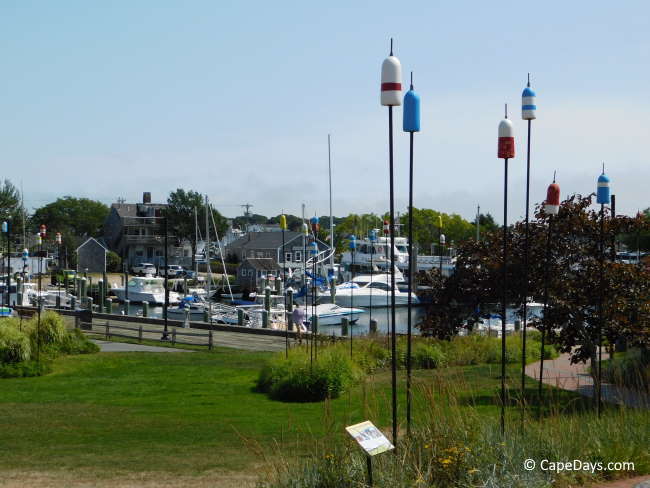 Look to your left, and you'll see Cape Cod Maritime Museum perched up on the knoll overlooking the Harbor.
It's a small museum with some fascinating exhibits about Cape Cod's rich seafaring history. The Museum is wonderful for all ages, and it's well worth a visit!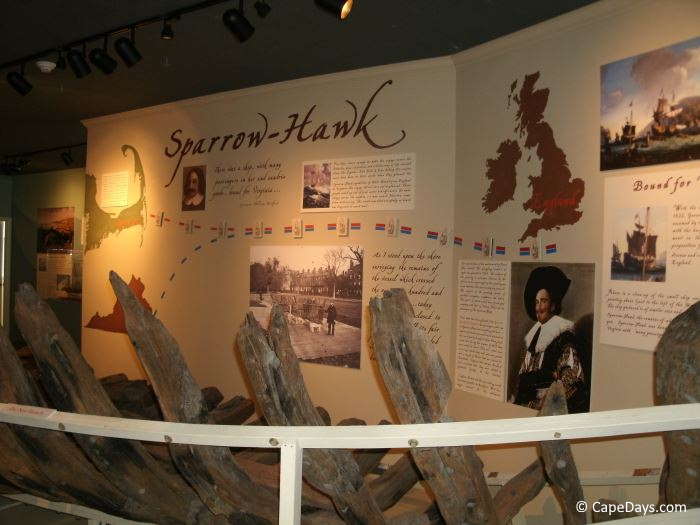 If you're ready for a cool drink (adult beverage or otherwise!) when after your walk to the Harbor, look for Spanky's Clam Shack & Seaside Saloon on the boardwalk pier.
Enjoy the breeze on the outdoor patio, and watch the boats come in. Spanky's patio is a great place to rest your weary legs and re-fuel after a busy morning or afternoon exploring Main Street!
Just beyond Spanky's, in Bismore Park, be sure to check out the  artist shanties. They're the cutest little buildings where some incredibly talented artisans sell their creative wares.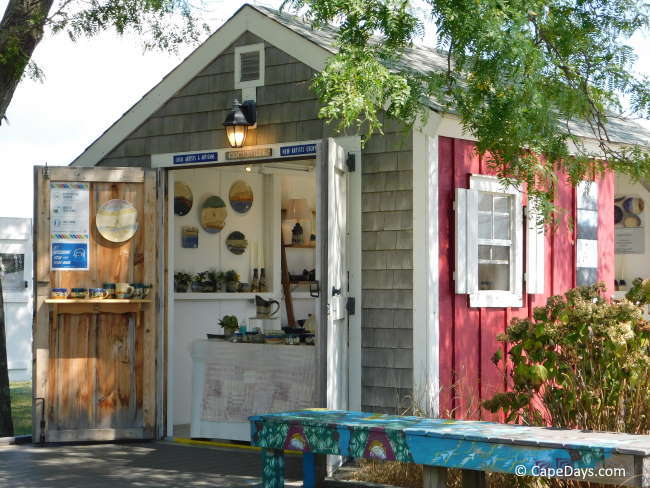 On-the-water activities? Hyannis Harbor has you covered for that. too!

Board a harbor tour boat for a cruise to Hyannisport, past lighthouses, Hyannis Yacht Club and the Kennedy Compound.   

Sign up for a deep sea fishing adventure on a private charter or a "head boat".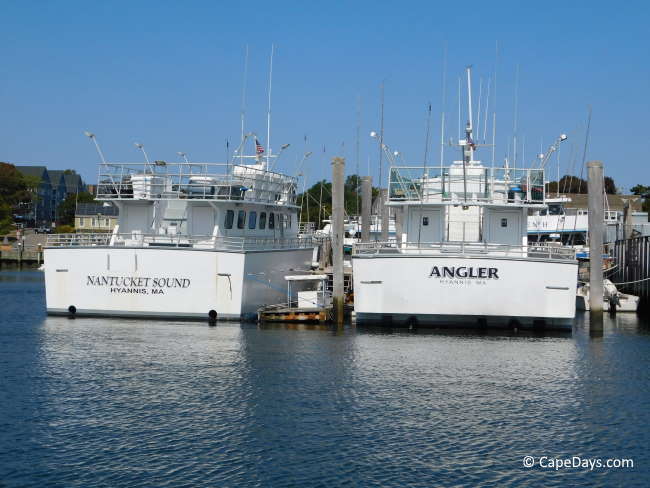 For those with mobility or cognitive limitations, the wonderful adaptive sailing program Sail Cape Cod offers sailing lessons and pleasure cruises from Hyannis Harbor on a specially equipped sail boat. 

Have young 'uns who are fascinated with pirates? Take them on a Pirate Adventure cruise. They'll have tons of fun singing pirate songs, playing pirate games, and discovering a sunken chest filled with plundered treasure!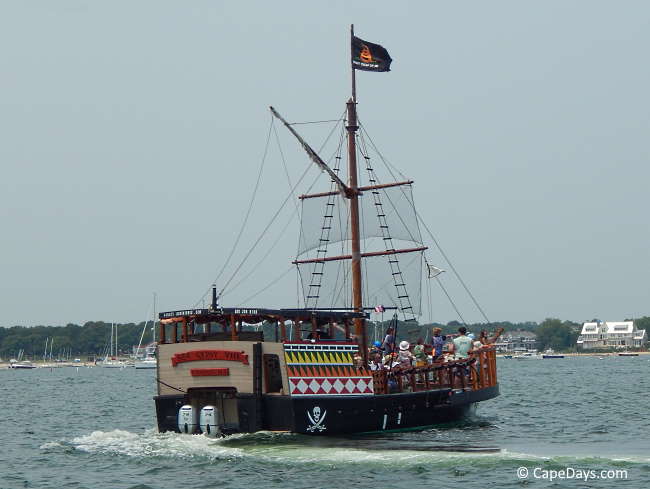 More Fun Around Hyannis

Looking for more activities and attractions? Here are a few more of my family's favorite things to do in other parts of the village:

Concerts at Cape Cod Melody Tent

Cape Cod Melody Tent is our favorite place to see live concerts by big-name performers and up-and-coming regional talent.

Every seat is a good seat in this cozy "theater-in-the-round" tent!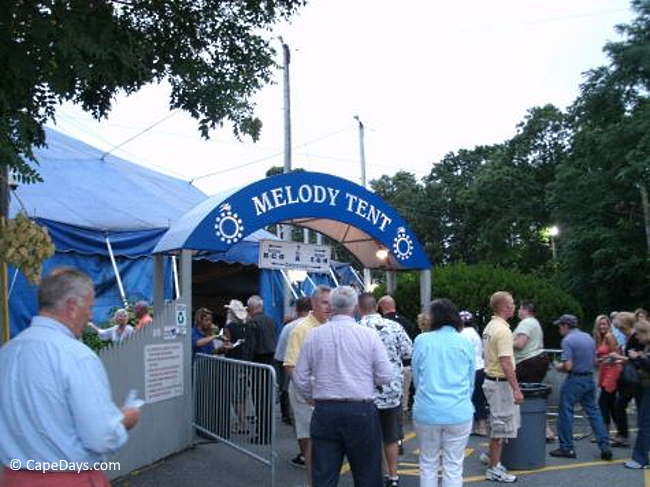 Hyannis Harbor Hawks Baseball Games
From early mid-June to early August, the Hyannis Harbor Hawks - one of 10 teams in the renowned Cape Cod Baseball League - play their home games at McKeon Park.
Cape League games are some of the best amateur basebally you'll ever see - and they're free to attend!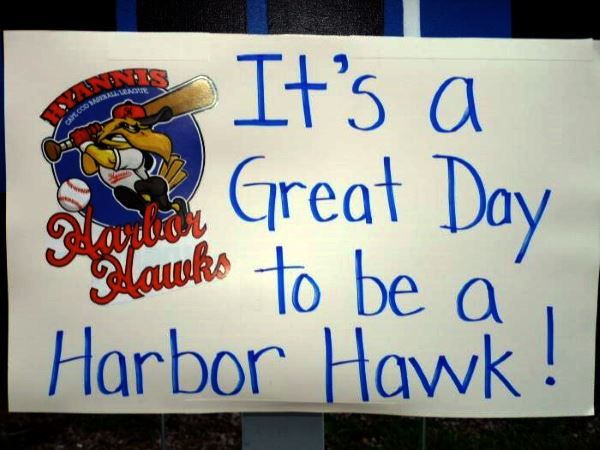 Cape Cod Potato Chips Factory Tours
Did you know: Cape Cod Potato Chips are made right here in Hyannis?

Visit the factory to see the chip-making process - from spud to bag. It's a fun way to spend a half-hour. And there's a tasty treat waiting for you at the end of the tour. :-)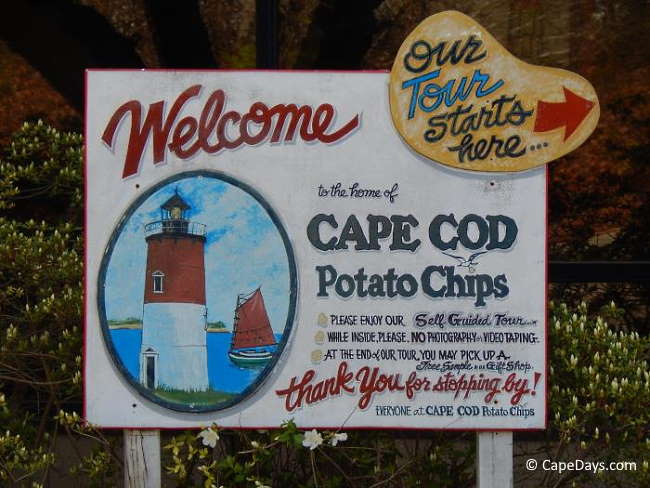 Places to Stay in Hyannis
Befitting the largest village in the largest town on the Cape, Hyannis also has a large number of vacation lodgings.
Hotels, Motels & Inns

Whether you want to stay at a national chain hotel or prefer a locally-owned motel or inn, you'll have a lot of options to choose from all over the village!

Overlooking Hyannis Harbor ...

Just off Main Street, an easy walk to the Harbor ...

Near the airport and Cape Cod Mall, a few miles from downtown ...

Resorts in Hyannis
If you're looking for a full-service, family friendly resort with lots of  amenities, Cape Codder Resort & Spa fits that description to a tee!


HI-Hyannis Hostel
For an inexpensive (relatively speaking), no-frills place to stay in Hyannis, you might want to consider HI_Hyannis Hostel. 
I haven't been inside to check it out, but it gets good reviews from people who've stayed there. And you can't beat the location - just steps away from Hyannis Harbor and the HyLine ferry terminal.

*Note: See my Cape Cod Hostels page for more about HI-Hyannis and other hostels on the Cape.

Vacation Rental Homes

Want the comfort and convenience a vacation rental offers? (Who wouldn't?!)
You'll find lots of rental homes and cottages in Hyannis, in all different sizes, styles, price ranges and locations!

Downtown ...

At the beach ...

Close to everything - with a pool, too ...

*TIP: Prime properties reserve out quickly for the summer and fall months. So it's best to find your favorite Hyannis vacation rental and book it for your preferred dates as soon as possible.

 
Enjoy your visit to Hyannis!
Learn About Other Cape Cod Towns

---
Hyannis
---