Eastham
---
FTC Disclosure: If you make a purchase via a link on this site, I may receive a small commission on the transaction - at no added cost to you. Thank you!


---
Vacationing in Eastham MA

What's so special about Eastham MA?  To being with, it's the "Gateway to Cape Cod National Seashore". 

With beaches like hits, what's not to love?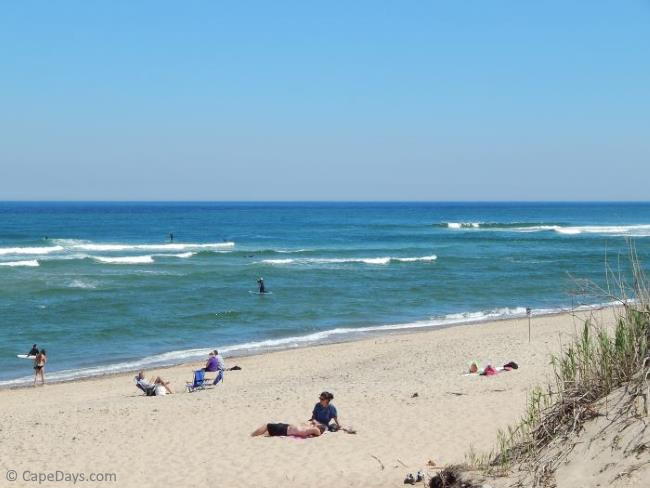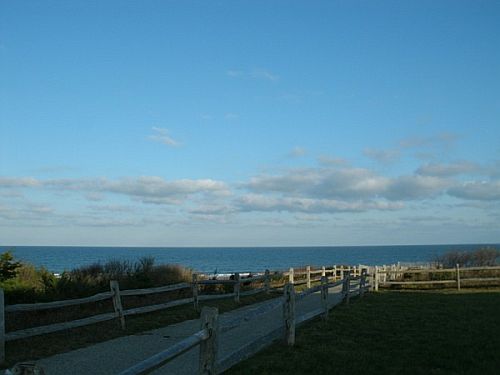 And then there's the history ...
Imagine standing in the same place where, more than 300 years ago, the Mayflower Pilgrims had their first impromptu meet-and-greet with the local Native Americans.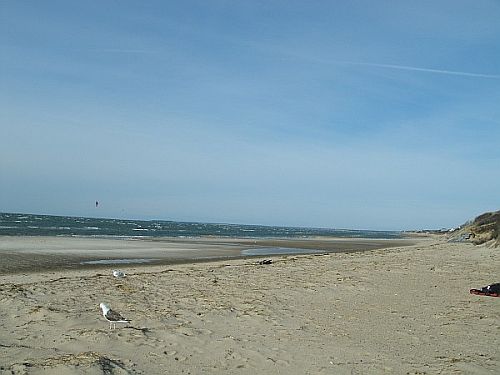 First Encounter Beach ~ Cape Cod Bay in Eastham
Site of the 1st Meeting in 1620

Fast forward to more recent times. In the early 1960s, the Cape Cod National Seashore was established as a US National Park.
 

Seemingly overnight, 40,000+ acres of Outer Cape land became off-limits to development.

Since then, large portions of the towns of Eastham, Wellfleet, Truro and Provincetown have essentially been "frozen" in time.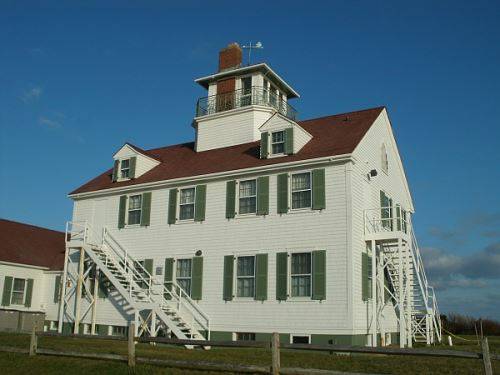 Old Eastham Coast Guard Station
In Service Until 1958 & Still Standing Today
Of course, some things have changed in Eastham since the early 1960s ...
Arnold's Clam Shack, a decades-old "fixture" for great seafood and mini-golf, now shares the town's stretch of Rt. 6 with new restaurants as well as some old favorites that have undergone name and owner changes. 
 

Current-day visitors have a brand-name lodging option - the Sheraton Four Points hotel. Although it's not very "Capey" (IMHO), it does have some 21st centure amenities that the town's classic, roadside motels might lack. (Think: indoor pool, on-site restaurant and bar, central air-conditioning, etc. ;-)


And thanks in large part to the National Park Service's ranger-led programs, there's lots more organized activity around town, too.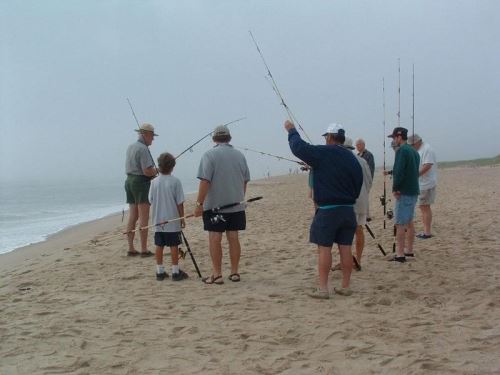 CCNS Park Ranger Leading a Surfcasting Lesson
(Photo Courtesy of US National Parks Service)

But by and large, the town of Eastham remains much as it was in the 1960s. A welcoming, family town where folks still smile and greet each other with a friendly "Hello". 
 

Where is Eastham?

Making your way along the curled "arm" of Cape Cod, the town of Eastham is at the beginning of the forearm - just to the north of Orleans.  (Zoom out [-] on the map below to see entire arm of the Cape.)


View Eastham, MA in a larger map
The town is bordered by the Atlantic Ocean on its easterly coastline and by Cape Cod Bay to the west.



Driving distances to get here are approximately:
275 miles from New York City


92 miles from Boston MA


97 miles from Providence RI
 From the Cape Cod Canal, it's about a 45-mile drive to Eastham.


Is Eastham, MA the Right Vacation Town for You?
Of all the Outer Cape towns, I'd choose Eastham as the best town for an all-around vacation experience.
Now, before all you Wellfleet, Truro and Provincetown fans start bombarding me with emails touting those towns' virtues (and their virtues are many!) ... 
Here's why I recommend Eastham as a good choice for any vacation style:

Convenient Location
For visitors who're thinking of touring around the Cape, the town's location is pretty much perfect - an equal distance from both Hyannis (24 miles) and Provincetown (23 miles).

Eastham is a great jumping-off spot for all those things, and lots more!


Plenty of Places to Stay
When it comes to accommodations, the selection of lodgings in Eastham covers the full spectrum from budget-friendly motels and hotels to upscale inns.

One of the most unique lodging options in town is a 1920s-era cottage colony,
Cottage Grove
.
And nothing offers the true Cape Codder experience better than your own vacation rental house by the beach!


Find Your Perfect Lodging in Eastham MA


Places to See & Things to Do in Eastham
Along with the excellent ranger-guided activities offered by the National Park, here are a few more "don't miss" things to see and do around town ...



Salt Pond Visitors Center - (Rt. 6 at Nauset Road) This is the hub for National Seashore info. Stop by to visit the museum, catch a film, and reserve your free beach campfire permit.

Need help planning your day? Ask the rangers at the front desk. They're great!




Eastham Windmill - (2515 State Highway) Built in 1680, this is the oldest working windmill on the Cape. The windmill is open for tours daily in the summer.

A gala "Windmill Weekend" festival highlights  Cape Cod's September events calendar.




Fort Hill - (Governor Prence Road off Rt. 6) For spectacular views over Nauset Marsh to the Atlantic Ocean, and miles of nice walking trails to explore, you can't beat Fort Hill. 

Just before you reach Fort Hill, look for Captain Penniman House and its huge whalebone arch!



Shellfishing - Have a hankerin' for a bucket of fresh steamers or a big bowl of homemade clam chowder?  Eastham waters hold some of Cape Cod's tastiest steamers, quahog clams, and oysters.

Get your shellfishing permit and dig your own!



Lighthouses - (Ocean View Drive) Nauset Light sits on a hill overlooking Nauset Light Beach.  About 300 yards away on Cable Road are three smaller lighthouses called "Three Sisters".

The lighthouses are open for tours during the summer months.



Coast Guard Beach - (Oceanview Drive) This Eastham gem regularly appears on Dr. Beach's list of Top 10 Beaches in the USA. 

Whatever time of year you're visiting, a visit to Coast Guard Beach is an absolute must!



---
Eastham
---


Important:  Lodging owners/management may change their rates, discounts, special offers, promotions, services,  amenities, dates of operation, availability, etc. at any time, without prior notice, and without my knowledge. Be sure to confirm all details directly with the lodging provider before you make any travel plans!