Beaches Guide
---
FTC Disclosure: If you make a purchase via a link on this site, I may receive a small commission on the transaction - at no added cost to you. Thank you!


---
Cape Cod Beaches

All-in-One Guide
With hundreds of Cape Cod beaches to choose from, you'll never want for a new and different experience wherever you're staying on the Cape. 

On this page is all the information you'll need to choose the perfect beach for every member of your family.
Cape Cod's Ocean, Bay & Sound Beaches
Did you know that Cape Cod is bordered by 5 different bodies of salt water?

Each body of water is unique in terms of waves, water temperature, sand texture, and scenery. Which will you like best?

Learn about the differences, here.


Beaches in Each Cape Cod Town
Whatever your pleasure, each Cape Cod town has a piece of  shoreline that you'll fall in love with!

Want a hint? This beauty is in Eastham. :-)
Click any town name below to see descriptions, photos, driving directions, and parking information for that town's beaches.

Bourne / Brewster / Chatham / Dennis / Eastham / Falmouth / Harwich / Hyannis-Barnstable / Mashpee / Orleans / Provincetown / Sandwich / Truro / Wellfleet / Yarmouth
Accessible Beaches on Cape Cod

Many first-time visitors are surprised to see how many accessible beaches Cape Cod has to offer.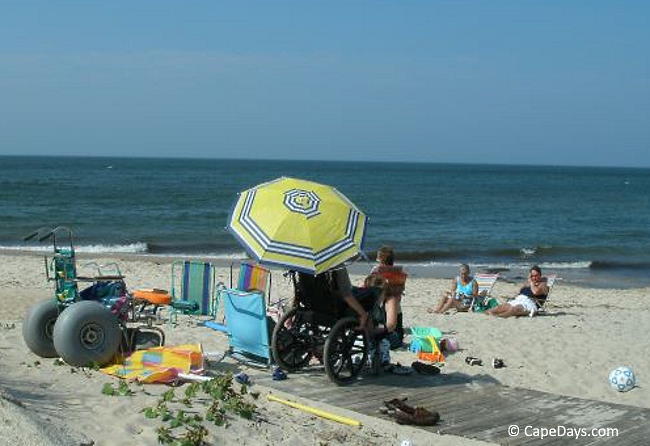 No matter what your mobility status might be, there's a lovely spot on the Ocean, Bays or Sounds waiting to welcome you! 

See the Cape's best wheelchair accessible beaches.

Dog-Friendly Beaches

Can you take your pooch with you to the beach? Yes, sometimes.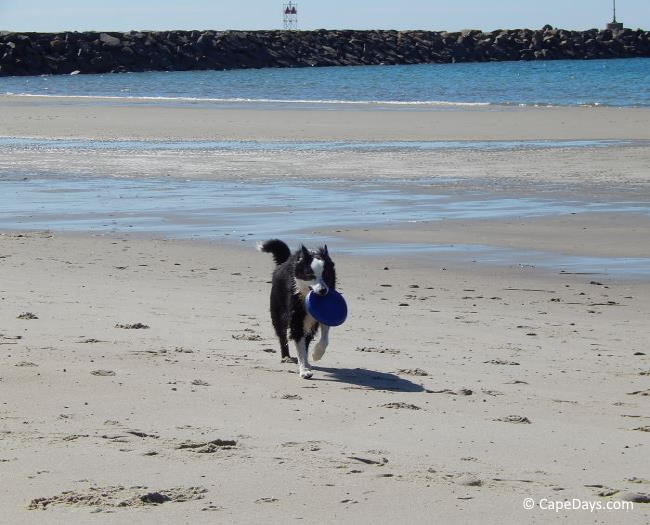 This pup had tons of fun playing "frisbee fetch" at the beach!
Dogs are welcome on most beaches during the off season. In season, though, different rules apply.     

And trust me, you don't want to get caught violating the rules. Local officials take them seriously!

Here's where and when dogs are allowed on Cape Cod beaches.


"Free" Beaches
In season, the U.S. National Parks Service charges parking and entrance fees at Cape Cod National Seashore beaches.
Massachusetts state parks also charge a parking fee at their beaches, as do most towns on the Cape.

Are you on a tight budget this year? Take heart! You can get out on the sand, too - at no cost.

These beaches have free parking and entry all year round.

Camping on the Beach
Beach camping is the ultimate getaway. It's also an amazingly cost-effective lodging option!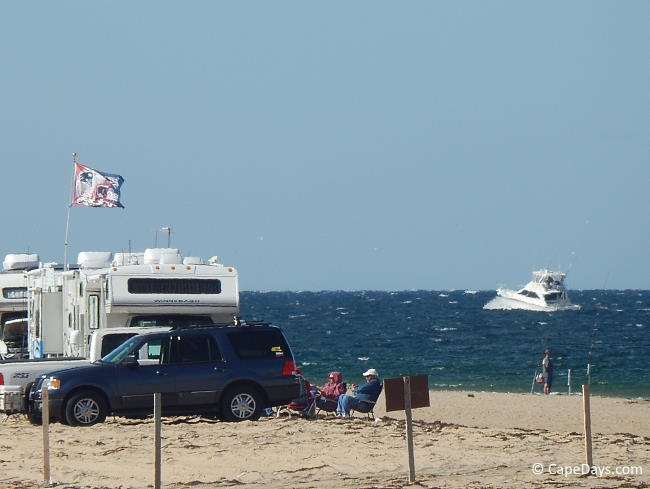 The perfect place to relax and take in the oceanfront scenery.
But ... before you head to the shoreline with your tent or your SCV, there are a few things you'll need to know about camping on the beach.
Campfires on the Beach

Summer on Cape Cod is prime time for a campfire on the beach!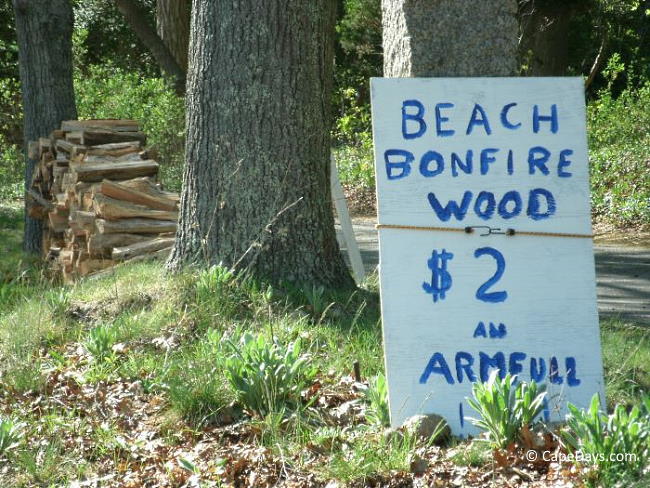 Grab your supplies (don't forget the flashlight!), pack up some snacks, and you're all set for a perfect evening by the sea.

But only in places where campfires are allowed!

Here's what you need to know about campfires at the beach.


Public vs. Private Beaches
In most coastal states in the USA, ocean beaches are considered public property. Massachusetts is different.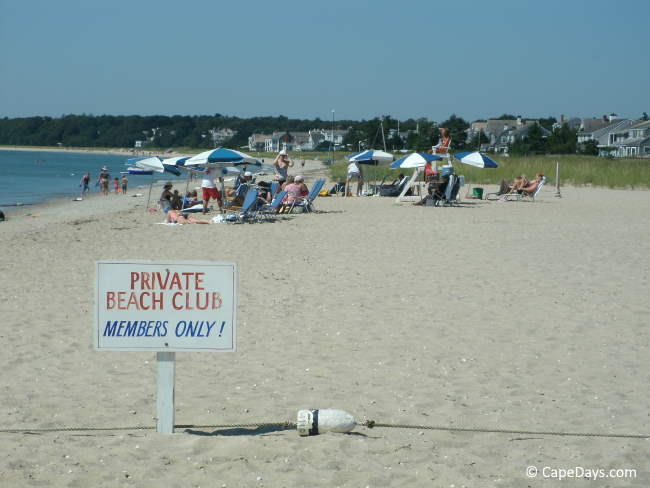 What are the rules in MA? Which beaches may anyone use, and which are off-limits to all but the property owner? 
Read this page to find out. (It's a very interesting journey back through history!)


Related Pages:

Beach Fishing

Favorite Beach Photos

Printable Tide Charts

---
Beaches Guide
---