Beaches Guide
---
FTC Disclosure: If you make a purchase via a link on this site, I may receive a small commission on the transaction - at no added cost to you. Thank you!


---
Cape Cod Beaches

All-in-One Guide

Did you know: Cape Cod has beaches on 5 different bodies of water? And that's just the saltwater beaches. There are lots of fresh water beaches to enjoy here, too!

I've compiled this Cape Cod Beach Guide to give you all the information you'll need to choose the perfect beach for every member of your family.
Cape Cod's Ocean, Bay & Sound Beaches
Ocean, Bay or Sound? Which beaches will you prefer?


Beaches in Each Cape Cod Town
Click any town name below to see descriptions, photos, driving directions, and parking information for the town's beaches.


Beach Entrance & Parking Fees
Do Cape Cod beaches charge admission fees? Click here to find out.
  

Camping on the Beach
Beach camping is the ultimate getaway. It's also an amazingly cost-effective lodging option!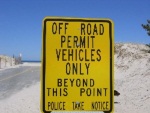 But ... there are a few things you need to know about camping on the beach before you head to the shoreline with your tent or your SCV.
Having a Beach Campfire
Summer on Cape Cod is prime time for beach campfires!


Public vs. Private Beaches
In most coastal states in the USA, ocean beaches are considered public property. Massachusetts is different.
 

What are the rules in MA? Which beaches may anyone use, and which are off-limits to all but the owner? Read this page to find out. (It's a very interesting journey back through history!)





Related Pages:

Beach Fishing

Favorite Beach Photos

Printable Tide Charts

---
Beaches Guide
---

Was this page helpful for you? Please click the "Like" button to let me know. Thank you!