Barnstable, MA
---
FTC Disclosure: If you make a purchase via a link on this site, I may receive a small commission on the transaction - at no added cost to you. Thank you!


---
Barnstable, Massachusetts

Barnstable, Massachusetts. It's a name that causes a bit of confusion every now and then.  
"Why?", you might ask. 

Because Barnstable (pronounced: BARN-stuh-bul) is the name of a county, a town, and a village on Cape Cod.



Confused, yet? Don't worry. It'll all become clear as you read on ...


About Barnstable MA
Cape Cod has 15 towns, all within one county: Barnstable County.

The Town of Barnstable is the largest town in the county of Barnstable. It has 7 villages.

On the south (Rt. 28) side of town are the villages of:

Cotuit

Marstons Mills

Hyannis

Centerville
Osterville

On the north (Rt. 6A) side of town are:

West Barnstable
Barnstable (a/k/a Barnstable Village)

Got it? Great! Now let's move on to a little overview of each village.


Centerville

During the summer months, the population of Centerville booms with vacationers coming to enjoy the village's most popular attraction: Craigville Beach.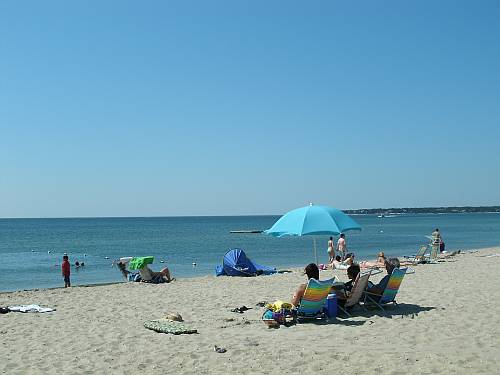 Craigville Beach in Centerville MA
After a day of sun and swimming, a stop at Four Seas Ice Cream (360 South Main Street) followed by a visit to 1856 Country Store (555 Main Street) never go amiss!
Lodgings in Centerville include small motels, B&Bs, and a great selection of vacation rentals.

Cotuit
This quiet, primarily residential village is bordered on 3 sides by water.

Not surprisingly, water sports like boating, kayaking, and fishing are top attractions to Cotuit.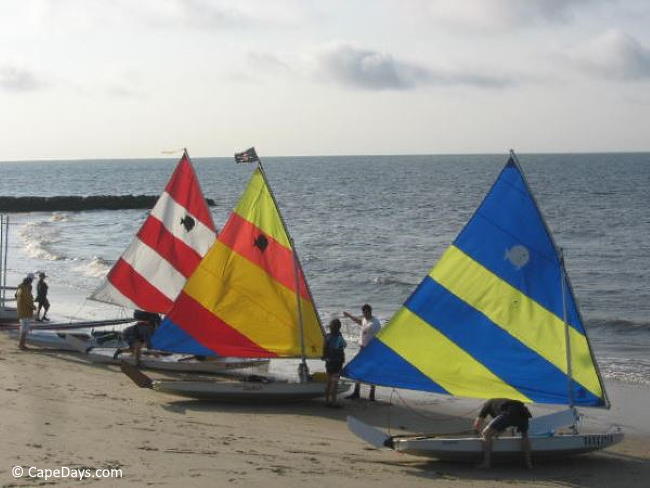 Getting Ready for an Early Morning Sail
For art lovers, the Cahoon Museum of American Art (4676 Falmouth Road) is well worth a visit.

And don't miss the hometown team, the Cape Cod Baseball League's Cotuit Kettleers, who play their home games at Lowell Park (10 Lowell Avenue) from mid-June to early August.
For lodging in Cotuit, consider Skyfield by the Sea Bed & Breakfast, a bed and breakfast inn on a miniature horse farm. (Never seen a miniature horse? They're totally adorable!)

You'll find a nice selection of vacation rentals in Cotuit, too!


Marstons Mills

The small village of Marstons Mills holds the distinction of being the only village in the town of Barnstable that has no coastline. 

Despite the village's lack of beaches, Marstons Mills does have one attraction that draws lots of adventurous visitors: Cape Cod Airfield (1000 Race Lane).

Take a scenic flight in the big red bi-plane, or just stop by to watch the RC airplane flyers in the field next door.

(If you're really, really, really up for an adventure ... SkyDive the Mills!)

Where to stay in Marstons Mills? You won't find any hotels in the village. But there are plenty of lovely vacation rentals to choose from.

For example, check out this beautiful, historic farmhouse! New to the vacation rental market in 2019.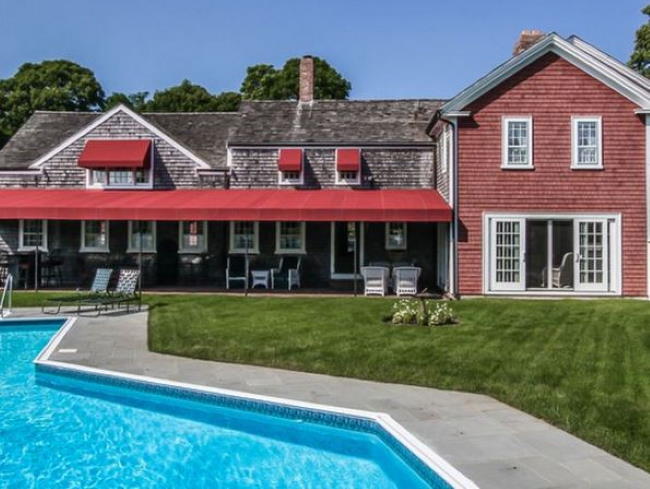 William Marston House (circa 1780)
Want to see more vacation rental options in Marstons Mills? Click here.

Osterville
One of the more affluent villages in all of Cape Cod, Osterville is  picture-postcard pretty.
Visitors to Osterville are treated to a walkable Main Street, unique shops and boutiques, antiques and art galleries, a great selection of restaurants, and beautiful beaches to walk, drive or boat to.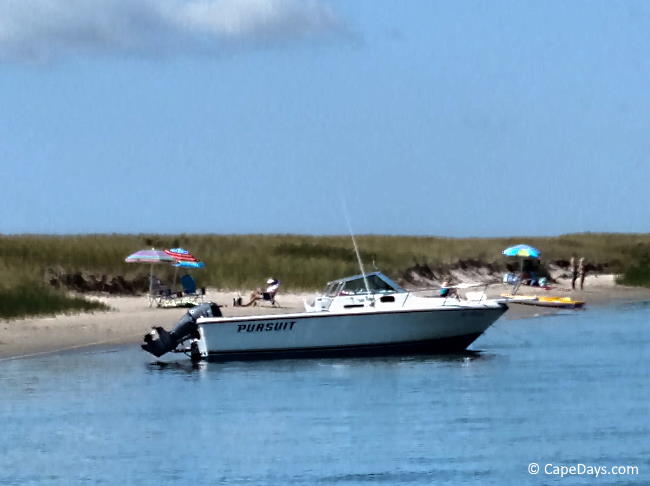 Boat or Kayak to a Pristine, Warm-Water Beach in Osterville
No hotels in the village, no problem! You want your own "home away from home" in Osterville, right? (Yes, you do!)
Maybe a cute cottage like this ...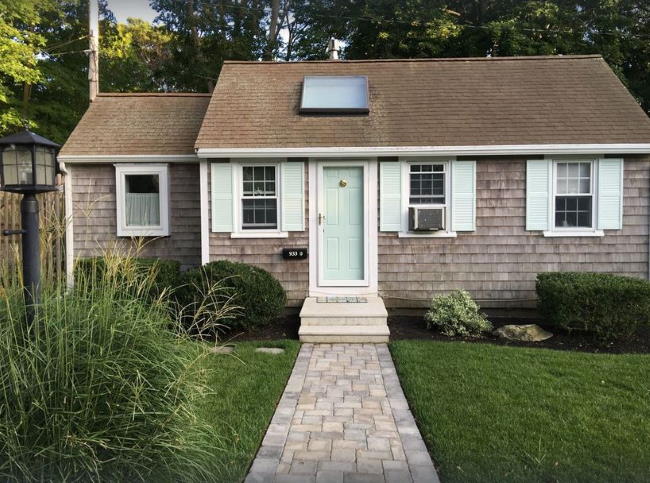 Quaint Osterville Cottage Near The Village Center
Or an ocean-view stunner with access to a private beach ...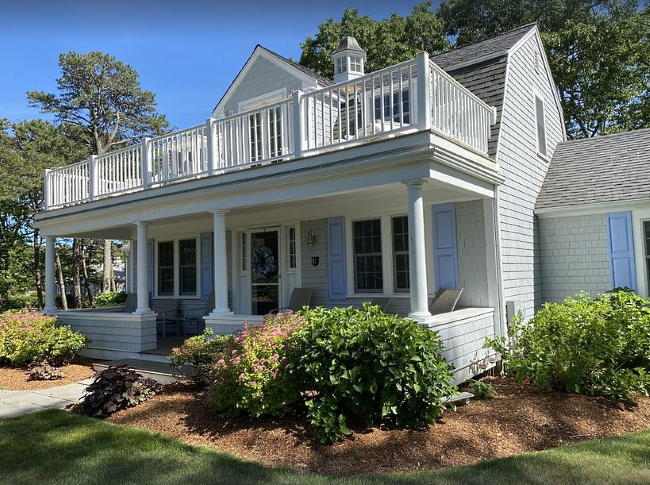 Whatever your pleasure, you'll find a wide range of rental homes and cottages to choose from!

West Barnstable

The village of West Barnstable is home to Sandy Neck Beach (425 Sandy Neck Road) -  a huge swath of wildlands, dunes, and beachfrontshared by the towns of Sandwich and Barnstable.

Sandy Neck in West Barnstable
Are you a history buff? Old West Barnstable Cemetery (corner Rts. 149 and 6A) is the final resting place of hometown hero, Captain John "Mad Jack" Percival, who captained the USS Constitution (a/k/a "Old Ironsides" on her around-the-world journey from 1844-1846.

West Barnstable Railway Station & Museum (2469 Meetinghouse Way) is a must-see, too! The Station looks a bit different now that it did back in the early 1900s. But while you're inside perusing all the artifacts, you can easily envision yourself there, ready to board the train, over a century ago!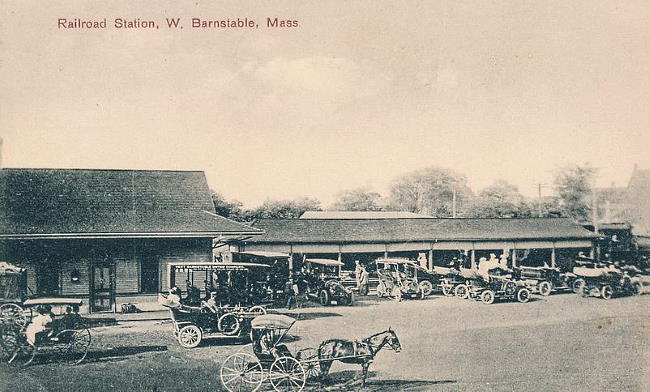 When you're researching places to stay in West Barnstable, have a look at the village's lovely B&Bs and ... yes, you guessed it: vacation rental homes, too.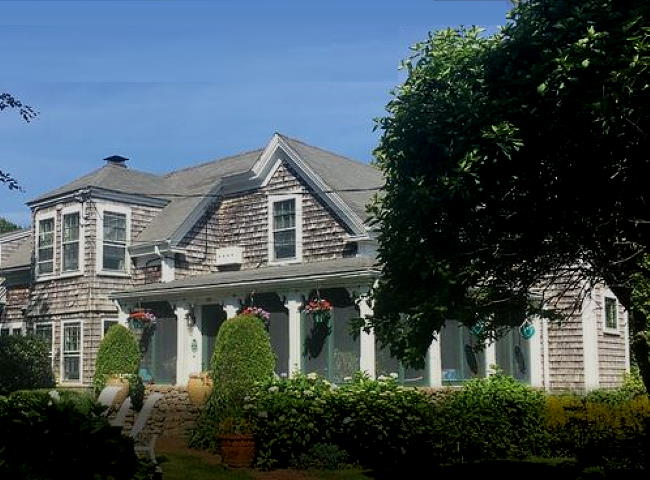 Honeysuckle Hill Inn in West Barnstable
Barnstable Village
Strolling along this village's Main Street, you're surrounded by  reminders of the early days on Cape Cod.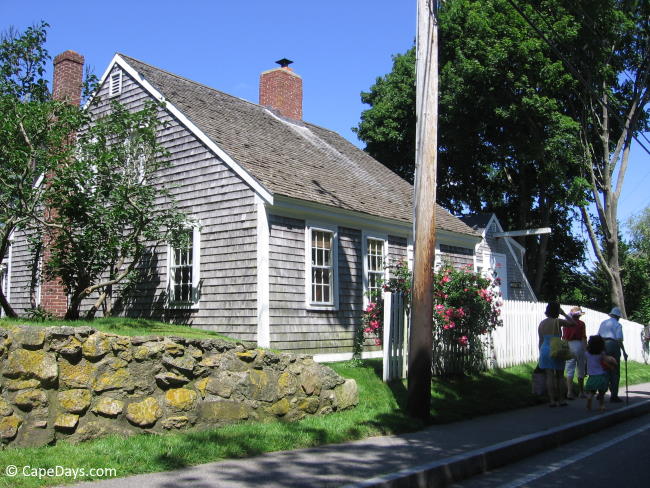 Classic Cape Cod Home
History is well preserved in the Olde Colonial Courthouse where the King's Court held session in the 1600s. It now houses Tales of Cape Cod (3046 Main Street) - a non-profit organization dedicated to preserving the building and sharing the unique history of Cape Cod.

And one of my personal faves: The Old Gaol (3365 Main Street). This is the oldest wooden jail in the United States, dating back to the late 1600s. Some say a few former inmates still haunt the building today.


Who is that peering out of the second-story window???
These historic sites and many others line Olde Kings Highway (Rt.6A/Main Street) in Barnstable Village ...  along with boutique shops, art and antiques galleries, restaurants and taverns.
Just off Main Street, at the end of Millway, you'll find Barnstable Harbor and Millway Beach, Osterville Too Fish Market, Mattakeese Wharf Restaurant, and one of the most popular attractions in the entire town of Barnstable: Hyannis Whale Watcher Cruises. 

Hyannis Whale Watcher Cruises
For vacation accommodations in and near Barnstable Village, you'll find several lovely bed and breakfast inns and a handful of  vacation rental homes.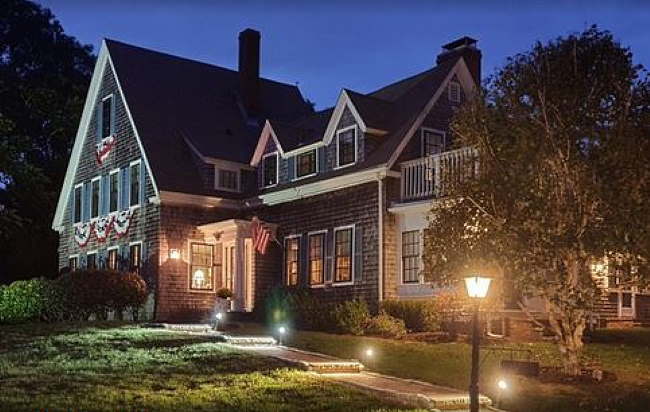 Ashley Manor

Hyannis

And last but certainly not least, we come to the village of Hyannis.


Welcome to Hyannis!

Although Hyannis is often thought of as the largest town on Cape Cod, in reality it's simply one of Barnstable's 7 villages. (Albeit, Hyannis is a BIG village. But it's a village none the less.)

Because it's such a popular Cape Cod vacation spot, I've dedicated a full page to Hyannis. Click here to go my "About Hyannis MA" page now. 


Where is The Town of Barnstable
on the Cape Cod Map?
Barnstable is in the "Mid-Cape" region, about 1/3 of the way along the Cape Cod peninsula.
 

Map of Barnstable MA

View Barnstable MA in a larger map
Driving distances from major northeast cities to Barnstable are approximately:
65-70 miles from Boston and Providence
254 miles from NYC
345 miles from Philadelphia

Once you're over the bridge and onto Cape Cod, you'll only have about 15 miles to go to reach Barnstable Village, or 20 miles if you're going to Hyannis.




Enjoy your visit to Barnstable, Massachusetts!


---
Barnstable, MA
---
Photo Credit: Bi-plane ride over Cape Cod by Darlene F via TripAdvisor