Free Fun
---
FTC Disclosure: If you make a purchase via a link on this site, I may receive a small commission on the transaction - at no added cost to you. Thank you!


---
Free Cape Cod Activities & Attractions

Fun Things to Do on a $0 Budget
Updated: June 28, 2023

Here on Cape Cod, many of our best activities and attractions cost precisely ... zero, zippo, nada, nothing.
So we're never at a loss for places to go and things to do, without shelling out any hard-earned cash.
Free Things to See & Do on Cape Cod

Explore the Cape Cod Canal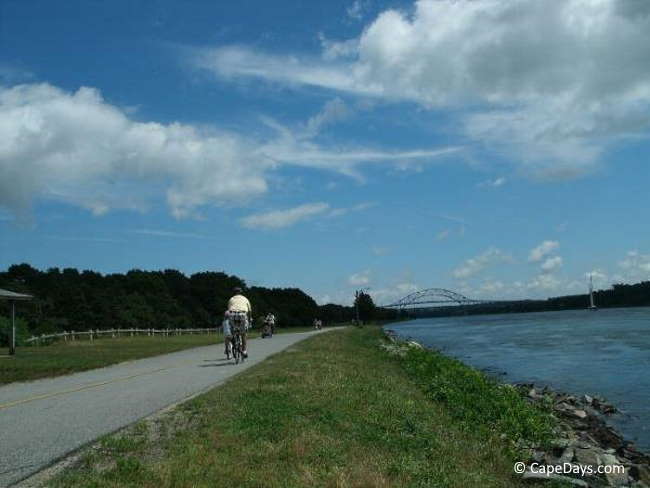 Biking alongside the Cape Cod Canal
As you drive over the Bourne or Sagamore Bridge, you'll see one of the most awesome sights: the Cape Cod Canal. At ground level (or, I should say, "sea level") it's even more awesome!
Learn all about the history of the Canal at the Visitors Center in Sandwich. Admission is free. And you'll be amazed when you see a real boat inside the building!

Then go explore the service roads that stretch for miles on either side of "The Big Ditch".
More about free activities at the Cape Cod Canal ...


Take a Lighthouse Tour

Is visiting a lighthouse at the top of your "must do" activities list? I hope so! The view from the lantern room is breathtaking!
Free tours are offered during the summer, and on a limited schedule in the off-season, at several lighthouses across the Cape.
Read about Cape Cod lighthouse tours ...


See a Cape Cod Baseball League Game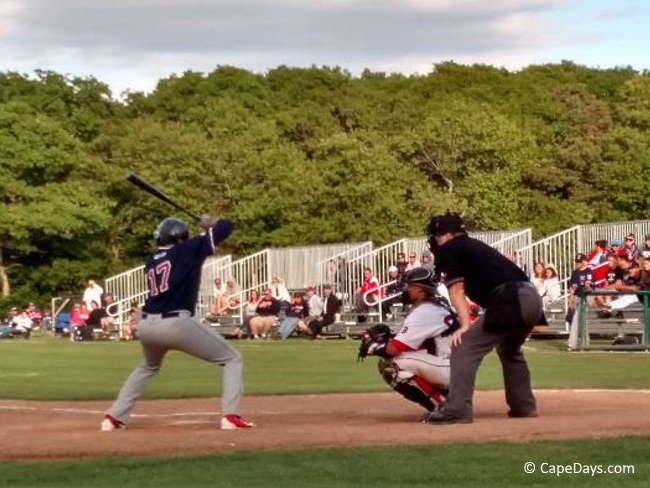 Batter Up!
Going to Cape Cod League games is longstanding summer tradition on the Cape!
From mid-June to early August, the country's top collegiate baseball players are here, showcasing their talents in this elite summer league.

Games are played at local ballparks from Wareham to Orleans and everywhere in between. And best of all, admission is free!

Read about Cape League games ...


Go to a Beach Campfire (or Have Your Own!)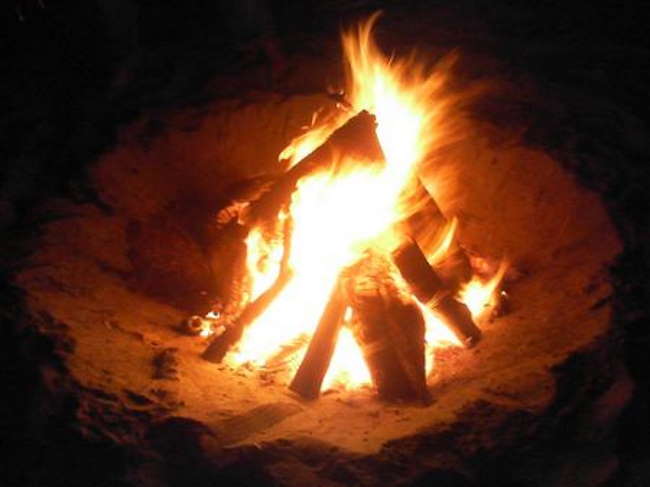 Campfire at the Beach
Join Cape Cod National Seashore park rangers for their free beach bonfire events held in July & August. Check the National Seashore's events calendar for dates and times.
Or better still, get a free fire permit and have your own, private beach campfire any time of year!

More about private campfires on Cape Cod beaches ...


Go on a Geocaching Adventure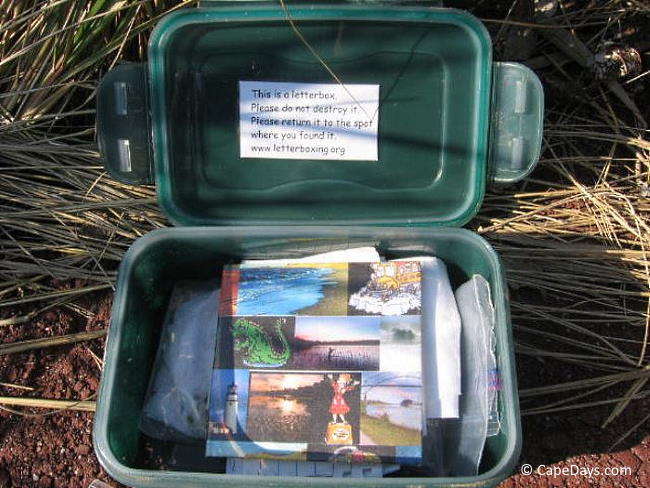 Geocache "Letterbox"
Treasure hunting on Cape Cod? You bet!
Lots of people have hidden lots of things in lots of places, and they're out there just waiting for you to find them.
Use your GPS to discover the treasures - and see sights that you won't read about in other vacation guides. Geocaches can be found all over the Cape.
Searching for geocaches is a fabulous, free activity for kids of all ages!
Learn about geocaching on Cape Cod ...


See a Supermoon, Meteors & More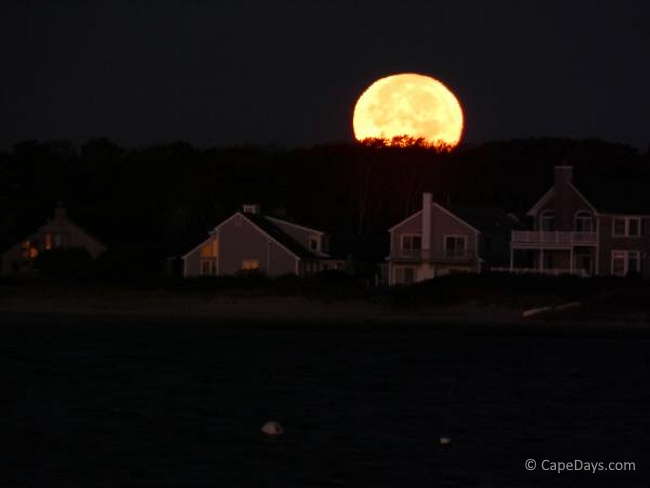 An August "Supermoon"
The night sky is one of Cape Cod's best, free attractions. When the sun goes down, the skies over Cape Cod quietly come to life. 
Go outside and look up! You might see meteors (a/k/a "shooting stars") streaking across the sky, or a gigantic "super moon" shining off the water, or maybe a lunar eclipse turning the moon a deep shade of red.
More about night sky watching on Cape Cod ...


Go Beachcombing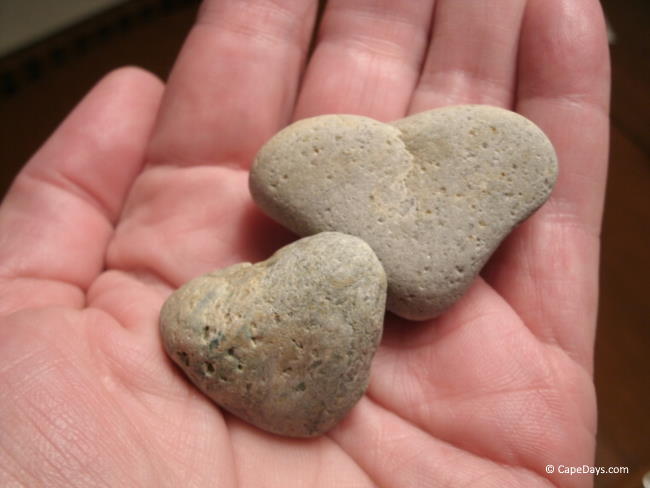 Look for Heart-Shaped Stones at Sandy Neck Beach!
Have a leisurely stroll along a Bay-side beach at low tide to find colorful shells, hermit crabs, sand dollars and the occasional star fish. (Please leave the live critters where you find them!)
There's great beachcombing at Sandy Neck in Sandwich and on the tidal flats in Dennis and Brewster, just to name a few places.
*Note: In season, parking is free after 5 p.m. at most beaches on Cape Cod. Off-season, beach parking is free all the time. :-)

Read about beaches with free parking all year round ...


Take the Kids to Sandwich Fish Hatchery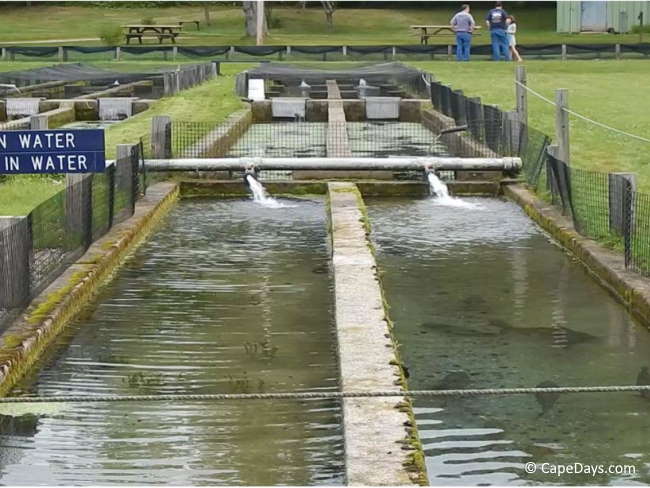 Sandwich Trout Hatchery
A visit to the Mass Wildlife's trout hatchery in Sandwich is one of the kid-friendliest, free-admission Cape Cod activities you can imagine.
Be sure to bring a few quarters with you. For 25¢ you can buy a handful of fish food and have tons of fun watching hungry trout leap through the water to catch your offerings.
May to October is the best time to visit. Open hours are 9 a.m. to 3 p.m.
Hatchery Address: 164 Rte. 6A, Sandwich, MA


Stroll Along "The Captains Mile"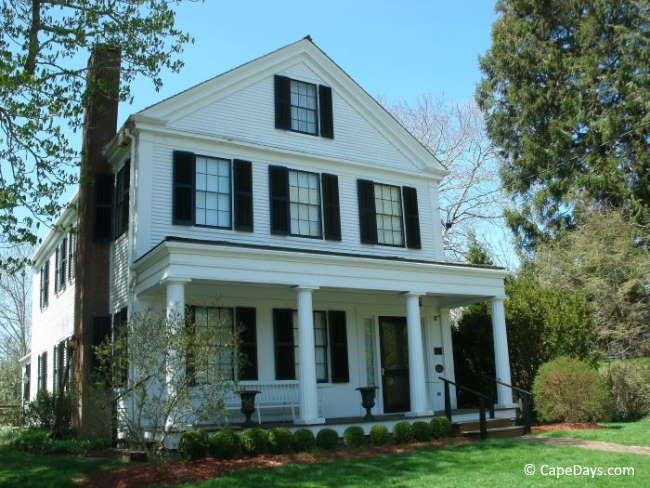 Captain Bangs Hallet House
Over 40 historic sea captains homes can be found in a picture perfect area along Rt. 6A in Yarmouthport.
As you stroll the Captains Mile, you'll feel like you've been transported back to the days when going to sea was a way of life for many Yarmouth residents!

*FYI: The village of Yarmouth Port is a beautiful place to explore any time of year. But it's especially lovely at Christmas time!

Map of the free, self-guided Captains Mile tour tour ...


See Free Outdoor Movies & Concerts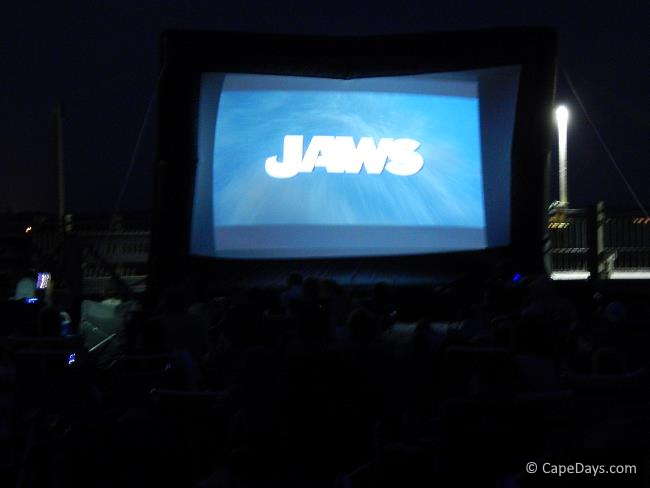 The perfect movie to watch ... at the beach! ;-)
During the summer months, many Cape Cod towns have free, family friendly concerts and movies on the town green and at the beach.
Bring your chairs and picnic blankets, spread out on the lawn or sand, and get ready for some old-fashioned, All-American fun!
When and where to find free movies ...
When and where to find free concerts ...


Visit Chatham Fish Pier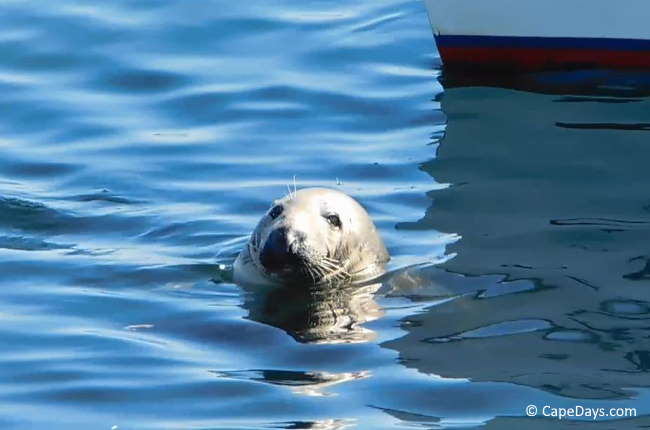 "Got Fish?"
Chatham's fish pier is the place to be when local fishermen unload their catch of the day.
Everyone (including yours truly!) gets a kick out of seeing the resident seals swimming around the boats, begging for lunch.
The pier's observation deck is open all year round. In season, local fishermen host a fun and informative "Pier Host Program" several days each week.
Admission is free - no reservations required.

Read about the Pier Host Program ...


Climb Scargo Tower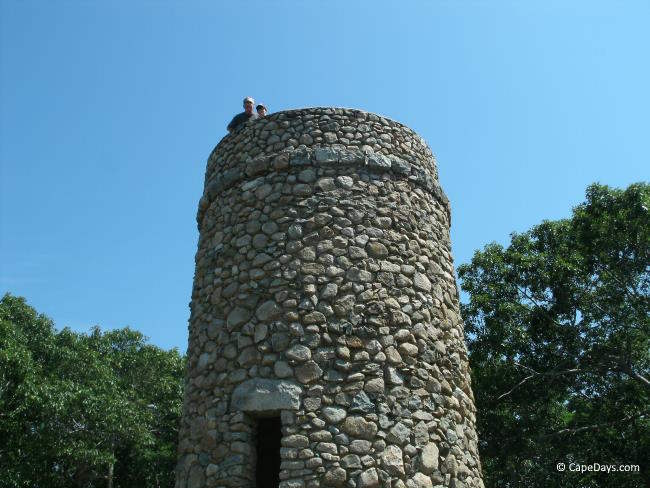 My hubby and nephew atop Scargo Tower
Situated on Scargo Hill in Dennis, one of the highest points of land on the Cape, this tower looks out over Scargo Lake and across Cape Cod Bay. On a clear day, you'll have an absolutely stunning view all the way to Provincetown!

The tower is open year round and free to climb.
Scargo Tower Address: Scargo Hill Road, South Dennis, MA


Stony Brook Grist Mill Village & Herring Run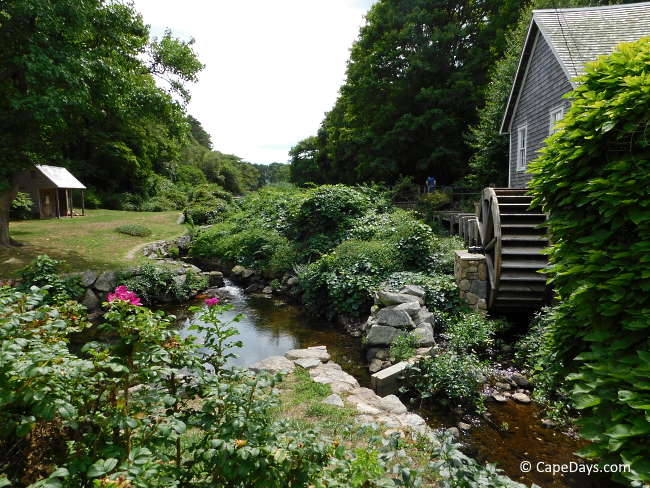 Early Summer at Stony Brook Grist Mill
Stony Brook Factory Village & Gristmill is home to a working grist mill, a small museum, and one of Cape Cod's most unique attractions: the spring herring run.
The gristmill is open on Saturdays during the summer. Stop by and watch the miller grind corn the old-fashioned way - by water power. It's a fascinating process to see!
Be sure to go upstairs to the museum where you'll find the history of the Mill Village on full display.
Learn all about the spring herring run ...
Read about Stony Brook Factory Village & Grist Mill ...


See a Famous Coast Guard Rescue Boat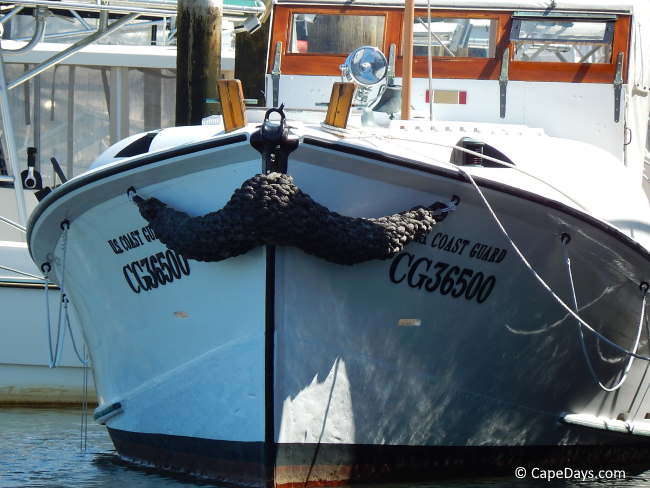 CG36500
This little boat has a truly mind-blowing history!
Have you seen the Disney movie "The Finest Hours"? (If not, you should!)
It's the story of four insanely-brave Coasties who risked their lives to save the crew of a tanker that broke apart off the coast of Cape Cod during a raging February 1952 nor'easter. 

This is the boat that carried the men out to sea and back in a rescue mission that's hailed, to this day, as one of the most heroic feats of seamanship in modern history.

Talks and tours are given by a CG-36500 volunteer most Saturdays & Sundays in season from 1 to 3 pm.
Admission is free. (Donations of any amount are greatly appreciated.) 

CG-36500's Summer Berth: Rock Harbor in Orleans, MA
Read about this incredible rescue ...

Follow the Sand Sculpture Trail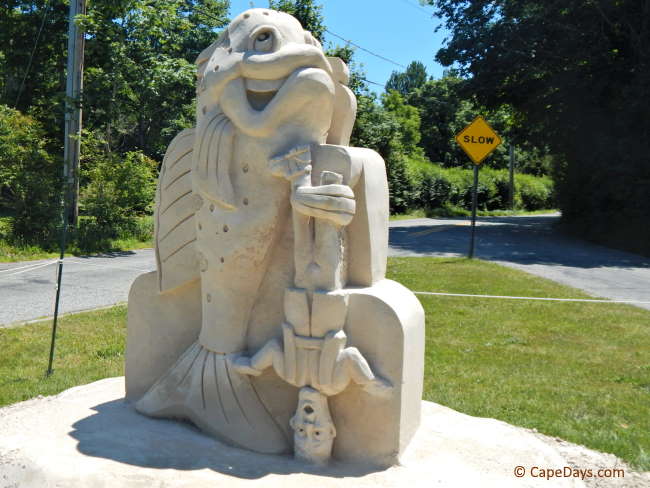 One my all-time faves on the Sand Sculpture Trail!
When you're in the Mid-Cape area and looking for something free to do on a non-beach day, take an hour or two to check out the Yarmouth Sand Sculpture Trail.
See all 32 gigantic sculptures along the trail, or just visit a few. The kiddoes will love the cute and funny creations, and you will, too!
Read about the Sand Sculpture Trail ...
More FREE Cape Cod activities
coming to this page soon!

---
Free Fun
---