January
---
FTC Disclosure: If you make a purchase via a link on this site, I may receive a small commission on the transaction - at no added cost to you. Thank you!


---
Cape Cod Events

January 2020
Welcome to 2020 on Cape Cod! Looking at this month's events calendar, you'll see that it's a quiet time of year for fairs, festivals, and special events.   

A Peaceful Winter Day on Cape Cod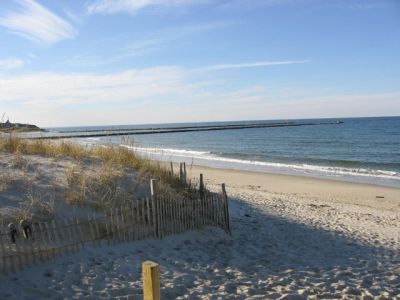 But not to worry! We don't entirely "roll up the streets" around here during the off season.  ;-)

January features a number of special events for Cape Cod locals and visitors to enjoy, both indoors and out.

On New Year's Day, the Cape Cod Symphony Orchestra kicks off 2020 with their annual extravaganza in Hyannis.

Later in the month, the Orchid Society brings its festive touch of color to chilly winter days.
 


And all month long, we outdoorsy types can get a much-needed fix of fresh salt air while strolling a deserted beach or joining in on a guided nature exploration.

Fairs, Festivals & Special Events in January

Polar Bear Plunge
When: January 1, 2020 from 11 a.m. to noon

Where: Johnson Street Parking Lot Landing

Admission: Participant entry fee TBA; onlookers - no charge

More Info: Provincetown Polar Bear Plunge
Can you imagine donning your bikini or trunks and running full speed into Cape Cod's winter surf? Yikes! I'm shivering just thinking about it!

For all you adventurous (crazy?!) folks who take the plunge, there'll be cocktails, warm drinks and chili awaiting you at the Harbor Lounge to help bring the color back to your lips. 

This New Year's Day event benefits the Center for Coastal Studies. It's a cool time for a great cause!!


CCSO New Year's Day Party
When: January 1, 2020, 3 p.m.
Where: Barnstable Performing Arts Center, 744 West Main Street, Hyannis
Admission: Tickets from $32/adult and up
More Info:  Cape Cod Symphony Orchestra

Begin 2020 on a rousing note with the Cape Cod Symphony Orchestra's New Year's Day Party.
This year's performance features local favorite Siren Mayhew and the trio TAKE3, starring violinist Lindsay Deutsch ... and of course, the CCSO, with their wonderful arrangements of waltzes, marches and more.

Tickets for this special performance will undoubtedly sell out quickly. So get yours before it's too late! 


Winter Film Festival
When: 2020 schedule and film line-up TBA

Where: Salt Pond Visitors Center, 50 Nauset Road, Eastham, MA

Admission: Free

More Info: Winter Film Festival
If you're looking for something fun to do on a chilly Sunday afternoon, head out to the Salt Pond Visitors Center in Eastham for the Friends of the Cape Cod National Seashore's Winter Film Festival. 
All movies are family friendly ... and free!


Tuesday Tweets
When: 2020 schedule TBA
Where:  Cape Cod Museum of Natural History, Rt. 6A, Brewster
Admission: $4 members, $6 non-members
More Info:  Cape Cod Museum of Natural History

Birds, birds, and more birds! You'll be amazed to see how many of our fine feathered friends hang out on Cape Cod in the wintertime.

Dress for the weather, bring your binocs, and join Gretchen the Bird Nerd for a birdwatching walk on the grounds of Cape Cod Museum of Natural History.
 
Cape & Islands Orchid Show
When: January 25 & 26, 2020, 9 a.m.-5 p.m.
Where: Resort & Conference Center at Hyannis, 35 Scudder Avenue, Hyannis
Admission: $10/adult; $5/child under 12

More Info:  CAOIS

Imagine being surrounded by thousands of colorful orchids in full bloom. What better way to brighten up a winter day? The Cape & Islands Orchid Society's show features vendors from near and far with displays that'll have you dreaming of a greenhouse of your own!


Want to Add An Event To This Month's Calendar?

Click here

---
January
---
Was this page helpful for you? Please click the "Like" button to let me know. Thank you!


Important Note: The date, time, place, admission charges, etc. of the events on this page may be changed by the event sponsor at any time, without my knowledge. Please be sure to confirm all information directly with the sponsor before you make any plans!