January
---
FTC Disclosure: If you make a purchase via a link on this site, I may receive a small commission on the transaction - at no added cost to you. Thank you!


---
Cape Cod Events
January 2023
Updated: January 18, 2023

The Cape Cod events calendar for January 2023 is filled with activities for everyone, indoors and out!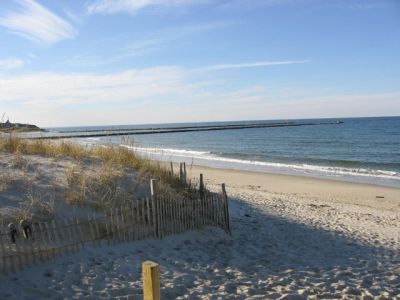 January Nature Walk at the Beach
Polar bear plunges, live music extravaganzas, guided nature hikes, a fabulous orchid show, and so much more.
There's plenty to see and do around Cape Cod this first full month of winter!

Special Events & Fun Things to Do in January

* Please Note: Event details may change at any time without my knowledge. Please confirm all details directly with the event sponsor before making plans to attend.

CCSO New Year's Day Party
When: January 1, 2023, 3 p.m.
Where: Barnstable Performing Arts Center, 744 West Main Street, Hyannis
Admission: Tickets from $32+/adult; $16+/student

More Info:  Cape Cod Symphony Orchestra
Begin 2023 on a rousing note with the Cape Cod Symphony Orchestra's New Year's Day Party.
Join CCSO and guest artists - vocalist Kristen Watson and  tenor Matthew Anderson - for a mix of beautiful music in the tradition of the annual Vienna New Year's Day concert, including waltzes and polkas, Broadway classics, and contemporary hits.
Tickets for this special performance will undoubtedly sell out quickly. So get yours before it's too late!


Provincetown Polar Bear Plunge

When: January 1, 2023 at noon

Where: Johnson Street Parking Lot Landing, Provincetown, MA

Admission: Entry fee for participants; onlookers - no charge

More Info: Provincetown Polar Bear Plunge
Can you imagine donning your bikini or trunks and running full speed into Cape Cod's winter surf? Yikes! I'm shivering just thinking about it!

For all you adventurous (crazy?!) folks who take the plunge, there'll be cocktails, warm drinks and chili awaiting you at the Harbor Lounge to help bring the color back to your lips. 

This New Year's Day event benefits the Center for Coastal Studies. It's a cool time for a great cause!!



FOYCOA's 12th Annual Polar Plunge

When: January 1, 2023 at noon

Where: Smugglers Beach, South Yarmouth MA
More Info: FOYCOA

Nantucket Sound boasts some of the warmest waters around Cape Cod in the summer months.
How chilly does it get in the heart of winter? Here's your chance to find out! ;-)

Come on out and take a dip. Cocoa and cookies will be available to warm your innards after your splash!


Monument Beach Polar Plunge
When: January 1, 2023 at noon
Where: Monument Beach, Bourne, MA
Admission: $25 registration to participate; free for spectators
More Info: Monument Beach Polar Club

This annual polar plunge brings members of Monument Beach Polar Club and its supporters together to dive (or wade!) into the waters of Buzzards Bay.
Funds from this event will go toward the Club's goal of raising $25,000 to benefit Bourne Food Pantry. A worthy cause, to be sure!


First Day Hikes
When: January 1, 2023, 9:30 a.m. to 12:30 p.m.

Where: Various venues around Cape Cod
Admission: Free (pre-registration required for some hikes)

More Info: Barnstable Land Trust

Building on the popularity of the national state park program originally launched in Massachusetts, this unique regional celebration features free special walks, talks, and hikes in communities across Cape Cod.
These events are the perfect opportunity for families, children, residents, and visitors to get outside and explore on the first day of the new year!

Cape Cod Museum of Art Winter Concert Series

When: Sundays in January 2023 at 3:30 p.m.

Where: Cape Cod Museum of Art, 60 Hope Lane, Dennis, MA
Admission: Individual tickets $18/member, $24/non-member; season passes also available
More Info: CCMOA Winter Concert Series
Looking for something to do on a Sunday afternoon? Cape Cod Museum of Art has you covered!
CCMOA's Winter Concert Series features performances in many different musical disciplines from Swing to Bluegrass, Jazz, Celtic and Classical.


Full Moon Hike
When: January 6, 2023, 3:30 - 5:00 p.m.

Where: Long Pasture Wildlife Sanctuary, 345 Bone Hill Road, Cummaquid, MA
Admission: $14/member, $18/non-member; (registration required)

More Info: Massachusetts Audubon Society

Join a Long Pasture naturalist for this guided evening walk at the sanctuary. Look and listen for nocturnal wildlife as you enjoy the sun setting and full moon rising over Cape Cod Bay.

*Tip: Be sure to have your camera at the ready for frame-worthy photos of the Cape Cod winter sunset!
Epiphany Evensong

When: January 7, 2023, 5:00 p.m. 
Where:  Church of the Transfiguration, Rock Harbor in Orleans
Admission: Free
For more information, call (508) 240-2400.

Join Gloriæ Dei Cantores and the Gaudete Baroque Ensemble for a special Epiphany Choral Evensong at Church of the Transfiguration in Orleans featuring J. S. Bach's cantata, Schwingt freudig euch empor, BWV 36.

The public is invited. No tickets required.

Birding Field Classes

When: January 17, 20, 24, 27 & 31, 2023, from 8 - 10 a.m.

Where: Multiple locations in Harwich MA

Admission: $20/person
More Info: Harwich Conservation Trust
Join Field Naturalist and author Peter Trull for birding field classes at local conservation lands and nature preserves.
Practice species identification and learn about the natural history and unique adaptations of each bird seen and heard. You'll learn birding basics from an expert and likely see some species for the first time.

Cape & Islands Orchid Show
When: January 21 & 22, 2023, 9 a.m. to 5 p.m.

Where: Resort & Conference Center at Hyannis, 35 Scudder Avenue, Hyannis
Admission:  $10/adult, $5/child (under 12)

More Info:  Cape & Islands Orchid Society

Imagine being surrounded by thousands of colorful orchids in full bloom. What better way to brighten up a winter day?!

The Cape & Islands Orchid Society's show features vendors from near and far with displays that'll have you dreaming of a greenhouse of your own!

Winter Film Festival
When: January 22 & 29, 2023, at 1:30 p.m.
Where: Salt Pond Visitors Center, 50 Nauset Road, Eastham, MA
Admission: Free
More Info: Winter Film Festival
Looking for something to do on a chilly Sunday afternoon?
Head to Salt Pond Visitors Center in Eastham for the Friends of the Cape Cod National Seashore's popular Winter Film Festival. 
This month's films:
January 22 - Apollo 13: To the Edge and Back

January 29 - The Endurance
Flowers After Hours
When: January 26, 2023, 5:30-7:30pm
Where: Flower Angels USA, 851 Route 28 #3, South Yarmouth, MA
Tickets: $25 per adult
More Info: Flower Angels

Flower Angels invites you to indulge in the art of flower arranging, surrounded by friends and flowers at the Flower Angels workshop in South Yarmouth!
Flower Angels volunteers will guide you in making a gorgeous flower arrangement to take home or give to a loved one. Bring your own teacup to hold your arrangement, or use one of theirs.
Flowers and refreshments provided.
Ticket proceeds from this event support Flower Angels and its mission of repurposing donated flowers into floral arrangements for delivery to Cape Cod nursing home residents.
Space is limited, so get your ticket soon!
Want to Add an Event to This Month's Calendar?

Click here

---
January
---
Important Note: The date, time, place, admission charges, etc. of the events on this page may be changed by the event sponsor at any time, without my knowledge. Please be sure to confirm all information directly with the sponsor before you make any plans!