---
FTC Disclosure: If you make a purchase via a link on this site, I may receive a small commission on the transaction - at no added cost to you. Thank you!


---
More Pictures of Cape Cod
Little by little, I'm adding more pictures of Cape Cod to my site's photo album.
Here's the latest installment Cape Cod pics. Enjoy! 



Hydrangea in Full Bloom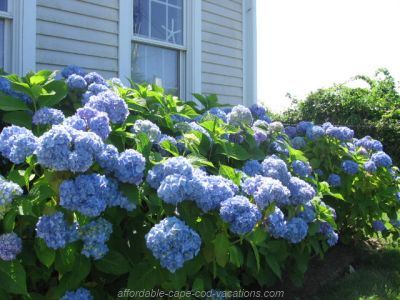 Summer brings out the best in our Cape Cod gardens!
For some reason (I think it's the sandy soil and salty air??), Hydrangea seem to bloom bigger, brighter, and in a more vibrant blue here on Cape Cos than anywhere else I've ever been.
July is prime time for Hydrangea. Take a drive along Pleasant Bay in Chatham, or along Route 6A on our northern shoreline, and you'll see yards and gardens bursting with hundreds of these incredible blooms.



"Pick Me! Pick Me!"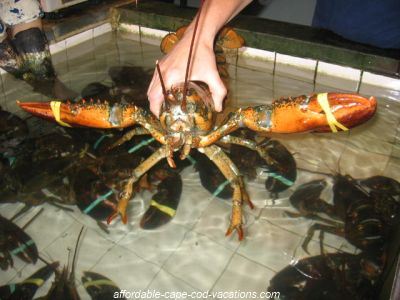 I couldn't resist including this one :-)
When I was clicking through my favorite pictures of Cape Cod and came across this one, all I could think of was: "Yippee! They picked me!"
Of course, that was a "pre-pot" photo. (Yes, I guess my sense of humor is a little warped at times.)
This photo was taken at the fish market next to the Cape Cod Canal Visitor's Center in Sandwich. It's one of many fish markets across the Cape where you can stop in, pick your lobsters for dinner - and they'll cook 'em for you.



Bass Hole Boardwalk in Yarmouth, MA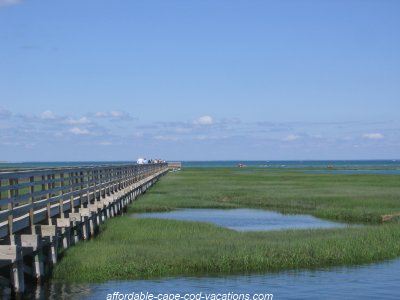 When you've finished your yummy lobster feast, an easy way to divest yourself of some extra calories is with a stroll on the boardwalk.
This spot - just off Route 6A on the north side of the Cape, is a favorite of professional and amateur photographers alike, for spectacular sunset pictures of Cape Cod Bay.
To find this boardwalk, head to Bass Hole (Grey's Beach), at the end of Center Street in Yarmouthport.


Coast Guard Station and Lighthouse, Chatham, MA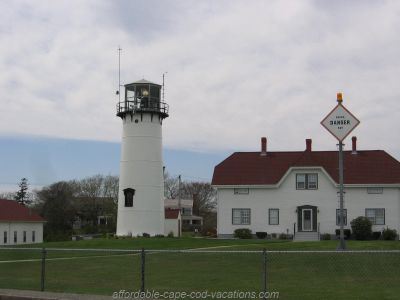 If you've seen glossy promotional Cape Cod pictures in fancy travel magazines, you'll probably recognize this very famous lighthouse.
Chatham Light sits on Shore Road (off Main Street), overlooking the Atlantic Ocean and a wide swath of barrier beach.
If you happen to be in town during a major storm, you'll likely see the Weather Channel crew set up and broadcasting just across the street from the lighthouse. It gets pretty wild out there when there's a tropical storm or nor'easter just off shore!


---

Related Pages:

More Photos of Favorite Places

See Some of Our Top Beaches

Share Your Vacation Pics & Stories

** Don't miss This Month's Most Popular Pages at the top of this page!

---