---
FTC Disclosure: If you make a purchase via a link on this site, I may receive a small commission on the transaction - at no added cost to you. Thank you!


---
Album of Cape Cod Pics
As you might have guessed, I have lots of Cape Cod pics to share with you!
On this page 'll show you photos of Cape Cod beaches, attractions and activities we love.
Enjoy!


Pictures of Cape Cod: Beautiful Beaches

Seagull Beach - West Yarmouth, MA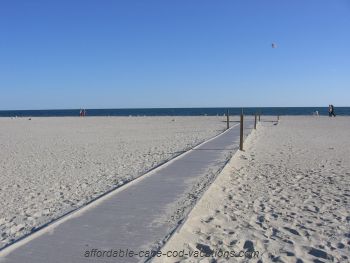 Early morning at Seagull Beach. This is one of the nicest Cape Cod beaches on Nantucket Sound (IMHO). It's long and wide, and it has all the amenities. Seagull Beach is the perfect place to begin your day with a walk at the water's edge.



Cold Storage Beach - East Dennis, MA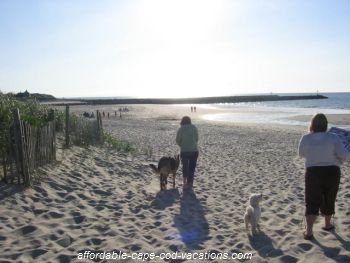 Early evening and the tide's going out on Cape Cod Bay. It's the perfect time to explore the tidal flats for shells and small sea life. It's also a fantastic place to take pictures of the Cape Cod sunset.



Head of the Meadow Beach - Truro, MA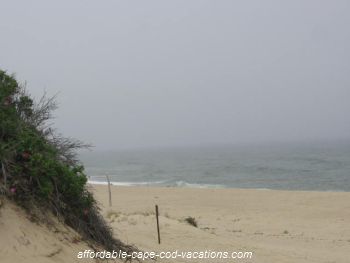 The Atlantic Ocean beaches on our National Seashore are almost too beautiful to describe. This serene Cape Cod photo was taken just as a morning mist was lifting over Head of The Meadow Beach.


Cape Cod Pics: Favorite Places

Point Gammon Light - West Yarmouth, MA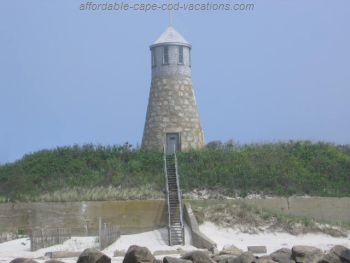 Point Gammon Light isn't one of the most famous Cape Cod lighthouses. But it holds a special place in my heart. My hubby and I spend lots of time near this lighthouse - fishing, boating and beachcombing. When we're on the water and Point Gammon lighthouse peeks at us through the fog, I know we're almost home.



Coast Guard Heritage Museum - Barnstable, MA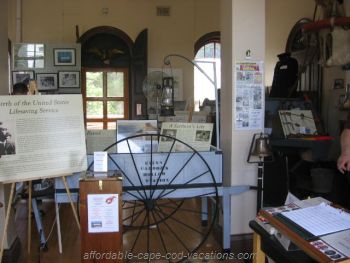 The memorabilia inside the Coast Guard Heritage Museum in Barnstable is fascinating. The history of the museum building will blow your mind. It's an 1850s "pre-fab", floated by barge into Barnstable Harbor, pulled overland by mule power, then assembled on-site. Pretty amazing ... especially considering it's a cast iron and brick structure!



Pirates Cove Mini-Golf - South Yarmouth, MA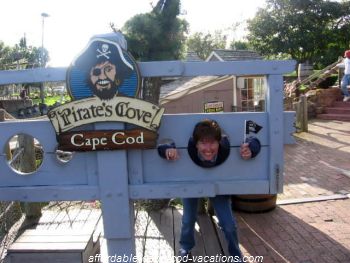 Arrrrgh! Confined to the stocks. And I only lost by one measly little stroke. Pirates Cove isn't your average mini-golf course. It's mini-golf to the max! Go ahead - you try to make a par 3 on the deck of a pirate ship with water cannons going off all around you. I dare you!


---

Related Pages:

More From My Photo Album

Pictures of Favorite Beaches

Share Your Vacation Pics & Stories
** Don't miss This Month's Most Popular Pages at the top of this page!
---