---
FTC Disclosure: If you make a purchase via a link on this site, I may receive a small commission on the transaction - at no added cost to you. Thank you!


---
Covid-19 Info
Covid-19 Update from Cape Cod

Updated: July 26, 2021

This Cape Cod Covid-19 update runs the gamut from the good to the not-so-good, and concludes with a request from me to all Cape Cod visitors and locals. 
Let's start with ...

The Good News

Tourism is booming on the Cape. We're welcoming visitors in unprecedented numbers to our little slice of paradise!  

Everywhere I go around the Cape, people are out and about, enjoying everything that makes Cape Cod such a special place.
It (almost) feels like the pandemic is finally in our rear-view mirror.

That's the good news!

Now ... 

The Not-So-Good News

New Face Mask Requirement: Provincetown

Cape Cod has recently seen an uptick in Covid-19 cases. Particularly in Provincetown, where local officials have once again mandated that everyone wear face masks in all indoor public places.

Some Provincetown businesses are asking to see vaccine cards, as well.

So if you're planning a visit to P'town, be sure to have your face covering at the ready. And don't be surprised if you're asked to show proof that you're fully vaccinated.


New Face Covering Advisory: Nantucket

Nantucket officials are strongly advising all residents and visitors to the island to wear a face covering while indoors and in outdoor public spaces, regardless of vaccination status.
*Note: Federal orders are still in place requiring that everyone wear face coverings on public transportation and in all transportation hubs (e.g., bus, train, and ferry terminals; airports; bus stops; etc.).

Also, Cape Cod National Seashore follows federal government rules. So anyone who is not fully vaccinated must wear a face covering indoors and in crowded spaces outdoors in all places managed by the National Parks Service.

Visitor Center Closures: Cape Cod National Seashore

Due to the increased incidence of Covid-19 on the Outer Cape, the two Cape Cod National Seashore visitors centers (Salt Pond in Eastham and Province Lands in Provincetown) have been closed again and will remain closed until further notice. 
At both visitor centers, outdoor information stations will be open from 9 a.m. to 5 p.m. daily. The park stores and restrooms will remain open, and staff will be available to answer visitors' questions and provide information.
As the Covid situation on Cape Cod continues to evolve, I'll update the information on this page. So please check back often.
Or better still ... sign up to receive Cape Days Newsletter to have the latest news (and a bit of fun) delivered straight to your email inbox!

And lastly for now ...

A Personal Request

As you might have heard, Cape Cod businesses are having a difficult time finding employees. As a result, many local restaurants, shops, and attractions are operating short-staffed this summer - not by choice, but by necessity. 

Unfortunately, the pandemic seems to have taken its toll on some people's patience level. (That's the most charitable explanation I can come up with for the rise in incidents of customers behaving badly when faced with longer-than-normal waiting lines and slower-than-normal service.)
So my personal request to everyone is: please understand that everyone is doing the best they can under challenging circumstances.
A little bit of patience goes a long way! ;-)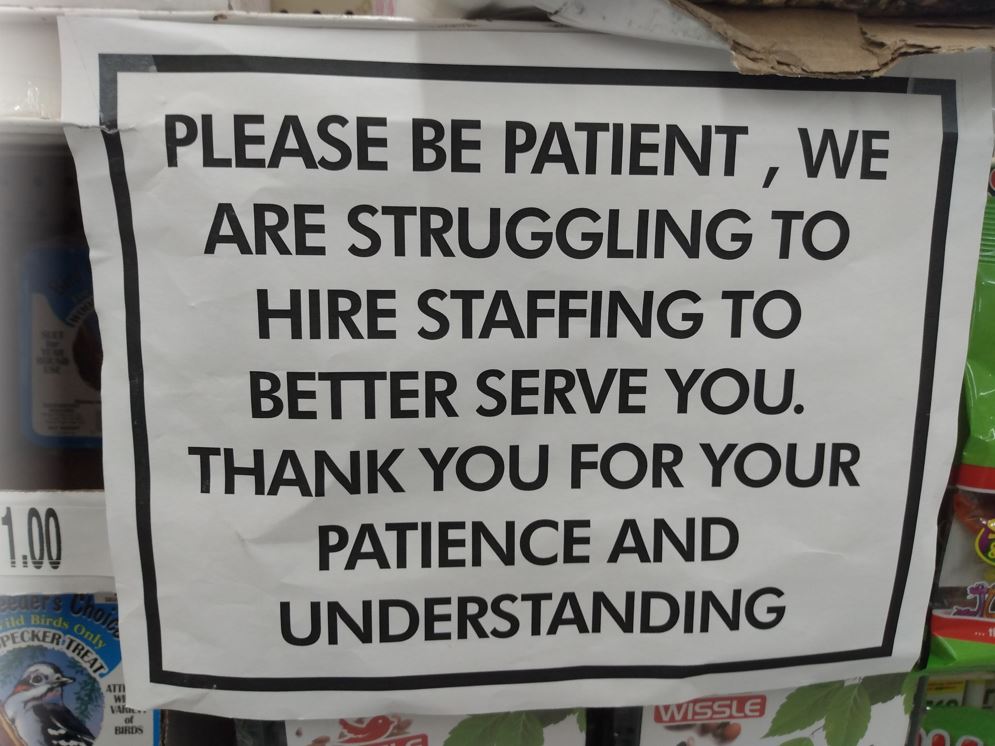 Stay well, and enjoy your visit to the Cape!


Related Pages:

Top Beachfront Hotels, Motels & Inns
Favorite Activities & Attractions

---
Covid-19 Info
---
Was this page helpful for you? Please click the "Like" button to let me know. Thank you!