---
FTC Disclosure: If you make a purchase via a link on this site, I may receive a small commission on the transaction - at no added cost to you. Thank you!


---
Covid-19 Info
Covid-19 Update from Cape Cod

Updated: June 12, 2021

By now you no doubt know that Massachusetts fully re-opened in late May.
I'm thrilled to report that it's feeling like the good ol' days here on Cape Cod!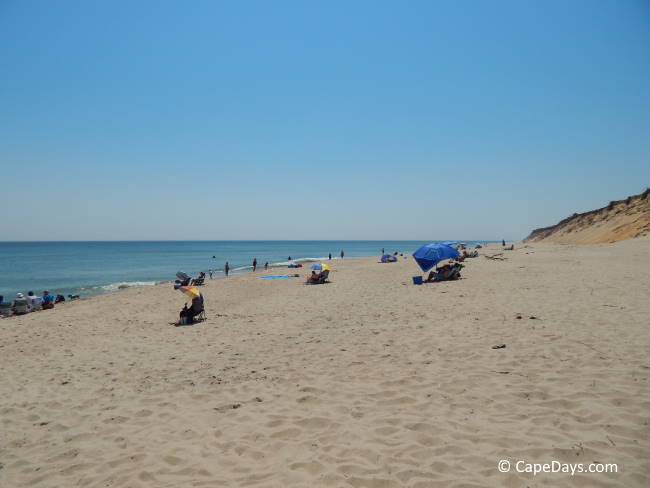 Great weather, sun and salt air ... mask-free! :)
Since we're about 99.9% back to pre-pandemic normal, I'll keep this (hopefully final) update short and sweet!

What's Open?

At long last, all those things that make a Cape Cod vacation special are open now:

Beaches are open all across the Cape.


Summer activities and attractions are up and running again.


Shops and restaurants are back to full operations.


Our annual fairs, festivals and parades are gearing up to return this year.


Movies, concerts, theater productions ... they're back in business, too.

And that's just a small sampling of the many things we'll all be able to enjoy once again, now that "real life" has returned to the Cape!

Can You Leave Your Face Masks at Home?

Face coverings are still required on public transportation and in all transportation hubs (e.g., bus, train, and ferry terminals; airports; bus stops; etc.).

Hopefully, you won't be visiting any health care settings while you're here. But if you do, be prepared to mask-up there, too.
What about shops, restaurants, activities and attractions?

Some are asking their patrons to wear face coverings if they're not fully vaccinated. Others are leaving it to the customer's discretion.

So you'll want to keep a face mask handy wherever you go, just in case.
Is Social Distancing Still Required?

Over the past year, we've all become accustomed to giving strangers plenty of "personal space".

Although we're no longer required to social distance, it's still a sensible thing to do whenever possible (IMHO)! ;-)

Looking Ahead ...

All signals are pointing to a booming Cape Cod tourism season this year.

So I'll close this Covid-19 update with a reminder that lodging vacancies are becoming tougher to find with every passing day. If you haven't already done it, now is the time to reserve your summer or autumn vacation accommodations.

Best wishes to all for a safe, healthy and fun summer!

Related Pages:

Top Beachfront Hotels, Motels & Inns
Favorite Activities & Attractions

---
Covid-19 Info
---

Was this page helpful for you? Please click the "Like" button to let me know. Thank you!